LOOKING TO WORK WITH US?
Working with Cathara Consulting means being part of our diverse and close-knit team of industry professionals who believe in mutual respect, supporting each other, taking ownership and having integrity in everything we do.
With offices in Perth and Darwin as well as our extensive network of relationships across Australia, we are invested in finding the right opportunities for our people to build long term relationships and we strive to achieve client outcomes that align with providing exciting career opportunities for our people.
If you are interested in working with us, contact us today for a confidential discussion by emailing info@catharaconsulting.com or by submitting an application for one of our available roles.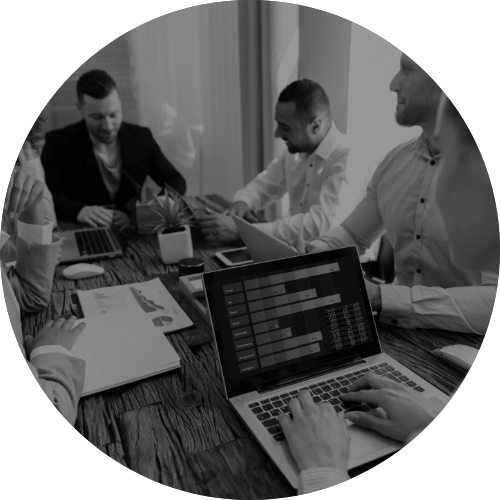 CAREERS
CURRENT OPPORTUNITIES
Loading...
Cathara Consulting is an IT Consulting firm with a national presence. We are looking for a motivated and talented Solutions Architect on behalf of our client in the Health Care Sector.
Key Attributes
Capability to work collaboratively in a small team and provide leadership and escalation
Ability to pick up concepts quickly and independently
Ability to apply policy constraints to design principles
Ability to articulate decision points and impacts to executive stakeholders
Ability to cope with flexible schedules and priorities
Pro-active management of stakeholders and escalations
Excellent communications
Strong issue resolution techniques
Key Technical Expertise (Desirable Criteria)
Solution design and documentation
Experience with web services integration, authentication and security
Experience with modern data integration patterns and architecture
Cloud platform experience (Azure and AWS)
Salesforce experience
Security architecture and principles
Internet services (DNS, SSL Certificates, Content Distribution Networks, Web site hosting)
For all enquiries please email Jackie at jackie.magill@catharaconsulting.com
Cathara Consulting is an IT Consulting firm with a national presence. We are seeking a Senior Systems Engineer for a consulting role in Darwin.
12-month contract
Darwin
The Senior Systems Engineer will:
Join a team of ICT Architects, Engineers and Project Managers to assist with the delivery of ICT Services
Work under an ITIL framework
Undertake work in the delivery of services on various server environments, databases, various virtualisation platforms, unified communications solutions, mobile device management solutions, Office 365 and Azure Active Directory management
Be accountable for meeting allocated technical and project objectives
Participate in knowledge transfer
 Skills and Experience
Skills and experience required must include:
At least 7 years of experience in a similar role
Must be an expert in their field with a comprehensive and demonstrated track record in maintaining their skills in line with new version releases, new products and trends within the IT industry
Knowledge and understanding of ITIL
Knowledge, experience and/or certification in the following types of technologies: Certificate authorities, Mobile Device Management, Directory services, Database, Storage systems, Server, Virtual Desktop Infrastructure, Virtualisation, Networks, Firewalls, Public Cloud, Application Delivery Controllers, Automation, Orchestration
Qualification and/or experience in any of the following technologies: Office 365, Microsoft Intune, Azure Active Directory, VMWare Airwatch/Workspace One, Windows Server, Active Directory
Experience in end-to-end delivery of systems
Strong written and verbal communication skills with the ability to work in a complex environment
Self-motivated with the ability to work under broad direction
Candidates only with full working rights in Australia please apply
Must be able to obtain a clear National Police Security Clearance certificate
Does your organisation have a vacancy? Let us handle the recruitment process so you can keep running your business.

We have been helping our clients make their transformation projects a reality and working with them as they effectively carry out their initiatives. We mobilise potential to optimise results.
"The trust and confidence that Cathara's staff have for them, their regular contact, and making themselves readily accessible, results in their maintaining a close knowledge and awareness of project and account activities"
Let's talk about
Your business
If you would like to learn more about our services and how we can help you, please get in touch with us.